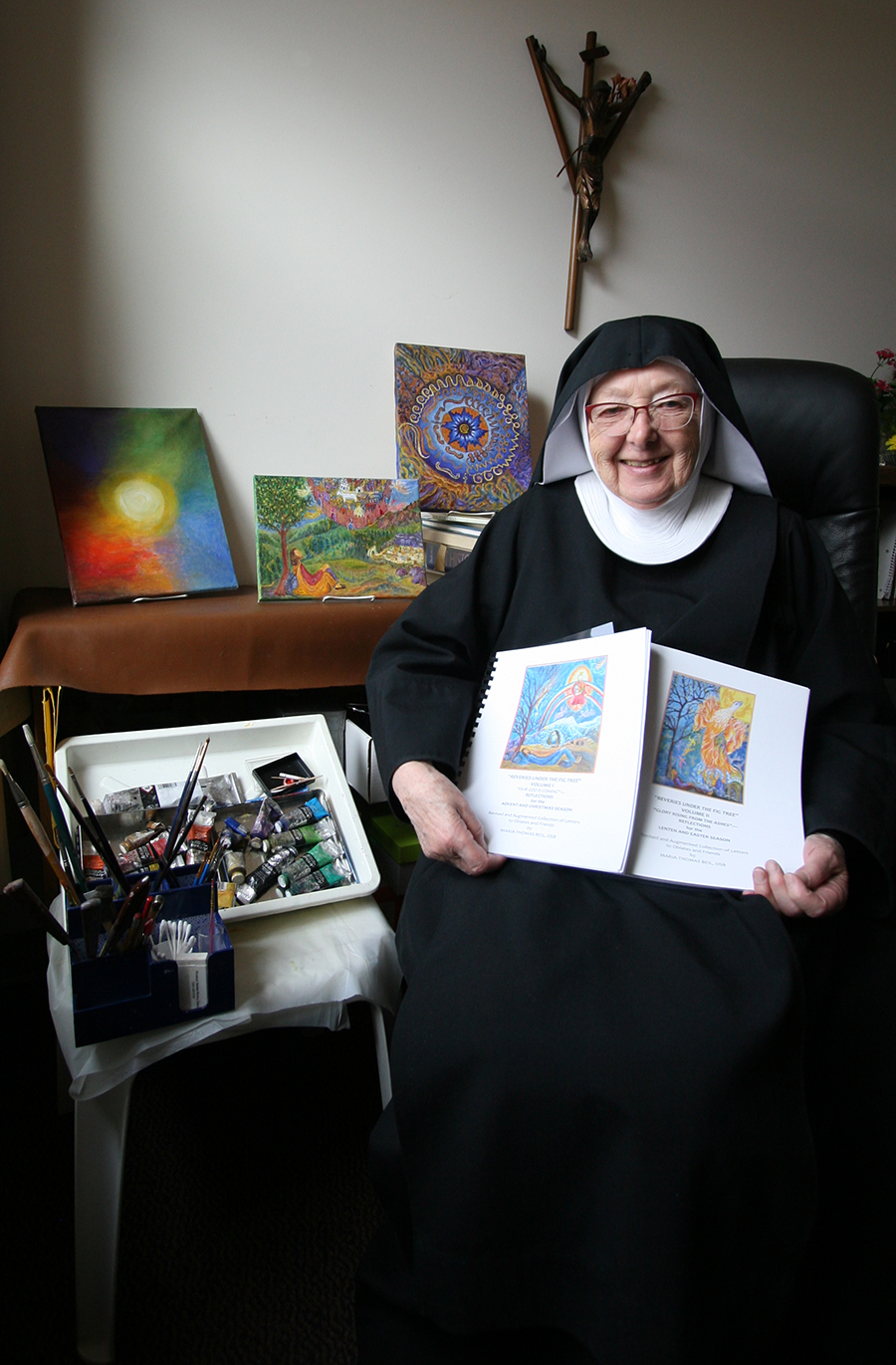 Mother Maria-Thomas Beil, OSB, has recently released two new books: Reveries Under the Fig Tree Volume I – Reflections for the Advent and Christmas Season, and Reveries Under the Fig Tree Volume II – Reflections for the Lent and Easter Season. They are compilations of the letters she sent out to our Oblates when she was Oblate Director (from the year she retired from serving as Abbess in 2003 until 2012), in addition to various supplemental reflections and conferences given to the community. Her insights constitute an invaluable resource for spiritual meditation. To accompany her literary work she composed beautiful oil paintings, which are featured on their covers. A third and final volume will be released for the Summer and Fall Seasons, with a special emphasis on Oblate formation and Final Oblation.
Click here to visit our Gift Shop page where you can purchase Mother Maria-Thomas' books.
To learn more about our Oblate Program, visit our Oblate Page.