Jesus in My Heart:
Preparing for First Holy Communion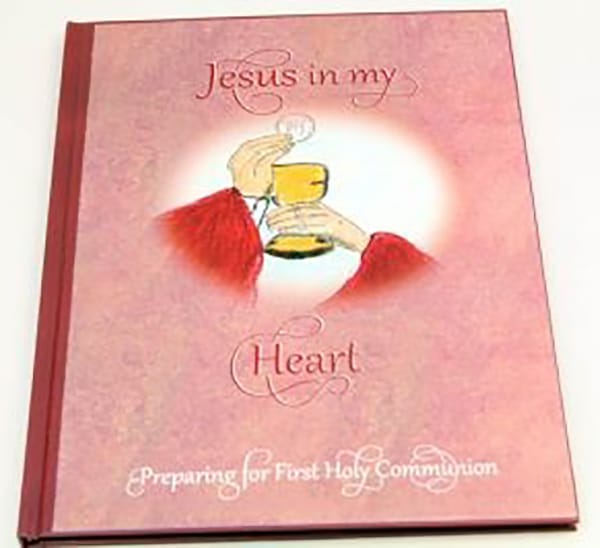 by Sr. Immaculata Bertolli, OSB
Hardcover. 44 pages.
$20.00
The treasure of the Catholic Church is Jesus in the Eucharist. But how does one adequately prepare a child to receive such a treasure? This book, written and illustrated by a Benedictine nun of the Abbey of St. Walburga, can help you in your child's preparation. The 18 lessons of this book present a wide variety of teaching methods from "Messages from Jesus" to stories of saints to instructions on praying from the heart. The activities in the book connected with the lessons will invite your child (and you!) to become a hands on learner as you make pizza dough and candle holders, write prayers, or learn to find your symbol in a church. The highlight of the book is the 3-D card with fold-out "gates" and pocket inside representing a tabernacle. The child is invited to visit the Blessed Sacrament and insert the prayers he writes to Jesus into this card.
This unique book will prove to be a learning tool for your child not only now, but for the rest of his life.
A Personalized Book:
This book is designed to be personalized for your child (though you don't have to use it as such!). All responses to questions, prayers and drawings by your child can be done in the book so that your child will have everything neatly together in one place! There are also places for you to paste photos of your child preparing for and making First Communion.
A Keepsake…
With the child's own writings, drawings, prayers as well as pictures of him/her this book is a keepsake. They will hold on to this book for the rest of their lives!
About the author:
Sr. Immaculata is a nun at the Abbey of St. Walburga and has given children's retreats, including retreats for First Holy Communion, for many years.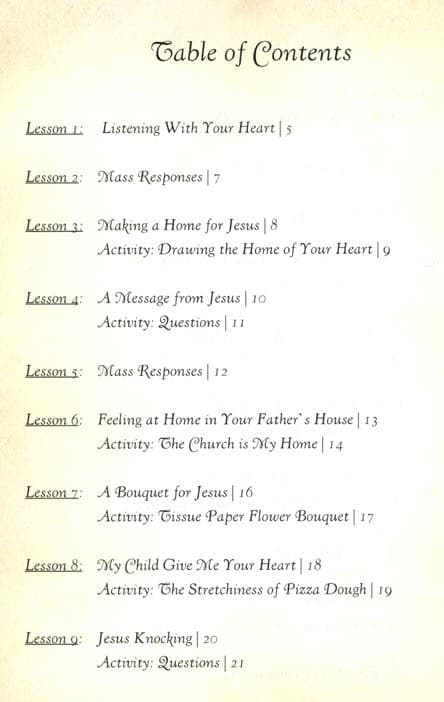 ---
If you would like to order one or more copies of the book, please email the information below to abbey@walburga.org with "Jesus in My Heart Inquiry" in the subject line, and we will respond with payment options.
Name
Quantity of copies desired
Email address
Shipping address
Comments or discount qualifications
Would you like prayers for the child/children preparing for First Communion? (include names if desired)