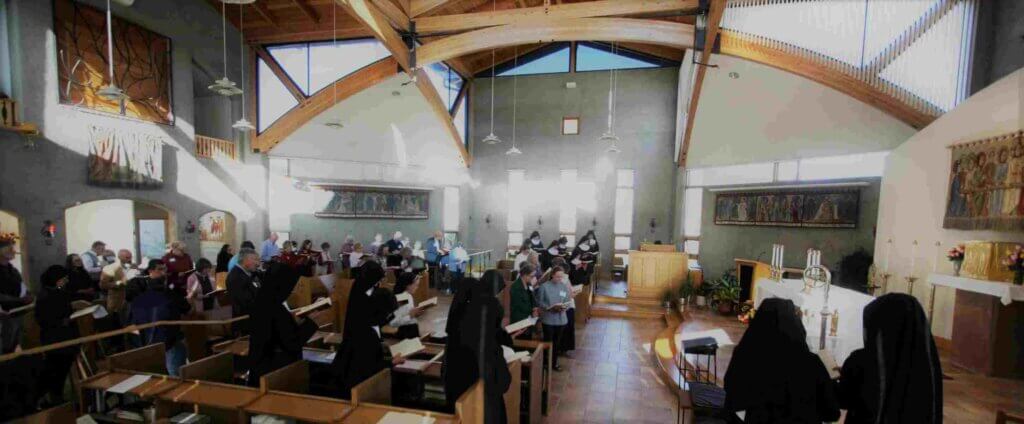 Oblates and nuns of the Abbey of St. Walburga singing the "Receive Me, O Lord" chant at a final oblation ceremony
What is an Oblate?
Benedictine Oblates are Christian individuals, lay or ordained, or families who choose to be associated with a particular Benedictine monastery for the purpose of enriching and deepening their relationship with Christ.
After a period of formation they offer their lives to God in a public act of Oblation and commit themselves to serving God in their particular circumstances in the world, with the Rule of St. Benedict as guide.
According to their ability, they strive to support their monastic community in its ministry and special charism, and receive in turn inspiration and guidance from the monastery for their own spiritual growth and the strengthening of their faith.
Living out the spirit of the Rule of St. Benedict in a non-monastic setting, they aim to form their lives according to Benedictine values. Thus by prayer, work, and word they give witness to the relevance of monastic spirituality in our own time.
Can a whole family join the Oblate Program?
Yes! Entire families can join the Oblate Program. Everyone 14 years and older may apply to be an Oblate Novice. Children under the age of 14 are not considered Oblates in the strict sense, but are part of an Oblate family. All members of the family receive the insignia of an Oblate Novice. Families benefit from the program in growing together spiritually under the guidance of the Benedict's wisdom and with the graces offered to them in being associated with the monastic community.
What are the Privileges of a Benedictine Oblate?
Affiliation with the Abbey of St. Walburga grants to the Oblates a share in the "common spiritual reservoir" of grace, strength, and blessings for the Church and our world, a reservoir which is continually augmented by the prayer, work, and the sacrifices of the monastic community, as well as the fervent Christian life of the Oblates.
Becoming an Oblate
If you are interested in learning more about our oblate program, contact the Abbey Oblate Director at aswoblates@gmail.com, or by calling 970-472-0612.
You will be invited to attend meetings at one of our regional oblate groups to get acquainted.
Regional Group Locations:
Denver
Arvada
Fort Collins
Cheyenne
General Oblate Meeting Dates:
These meetings are open to anyone and are held at the Abbey from 2-4 pm.
February 4, 2024
April 14, 2024
June 9, 2024
August 4, 2024 (Novice Enrollment)
October 6, 2024 (Final Oblation)
November 3, 2024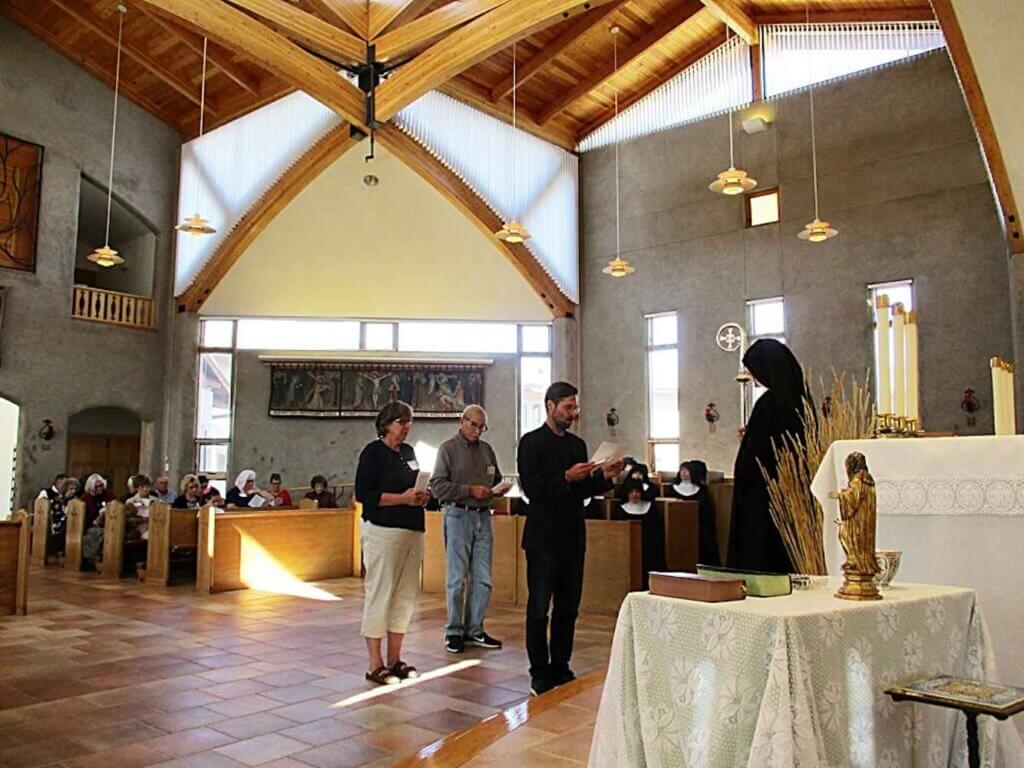 Final oblation ceremonies at the Abbey
Would you like to read more?
See the Abbey oblate program blog archives online at http://walburgaoblates.blogspot.com
Check out Mother Maria-Thomas' Oblate Study Guide, sold in our Abbey Gift Shop (contact giftshop@walburga.org)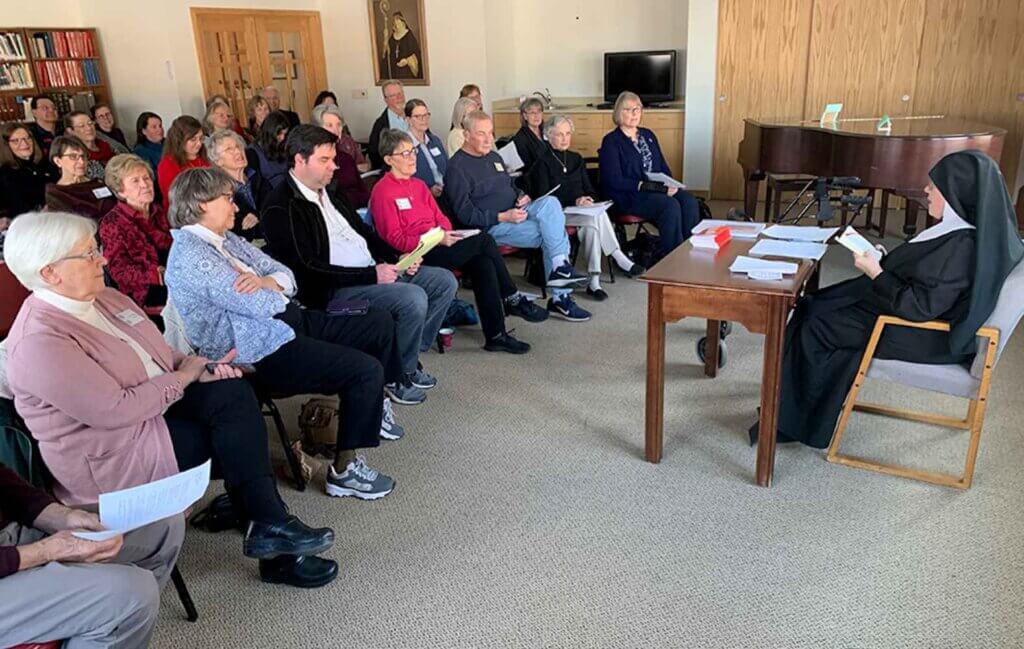 Conference given to our oblates