Thanks to the hard work of the Sisters in our paschal candle department, parishes across the state are now burning our hand-painted candles in their churches. Sister Fidelis' beautiful scene of the tomb on Easter morning was replicated by each artist on candles large and small, depending on what each parish ordered. Paschal candles are used during the Easter Vigil Mass to carry the flame from the Easter fire into the church, and from which every other candle in the church is lit, as a symbol of Christ the true Light enlightening the world and dispelling the darkness of evil.
A very blessed Easter season to all—He is Risen!
Abbess Mother Maria-Michael sings the Exsultet at the Easter Vigil Mass. The final part of this age-old prayer is about the Easter candle, featured in the audio clip above.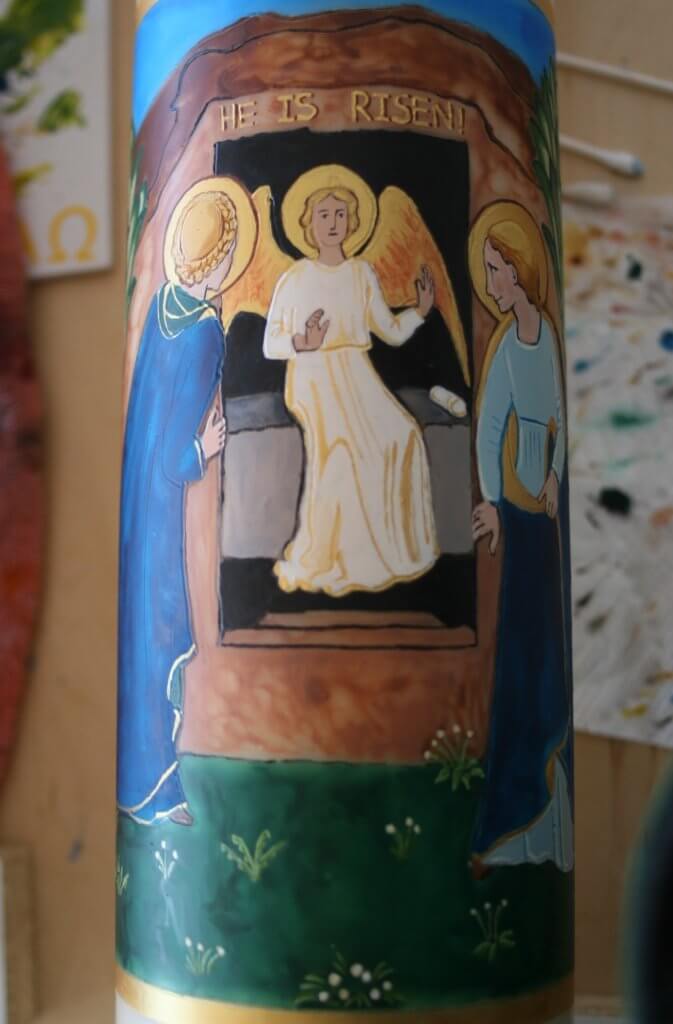 ---