A reflection by Mother Maria-Michael Newe, OSB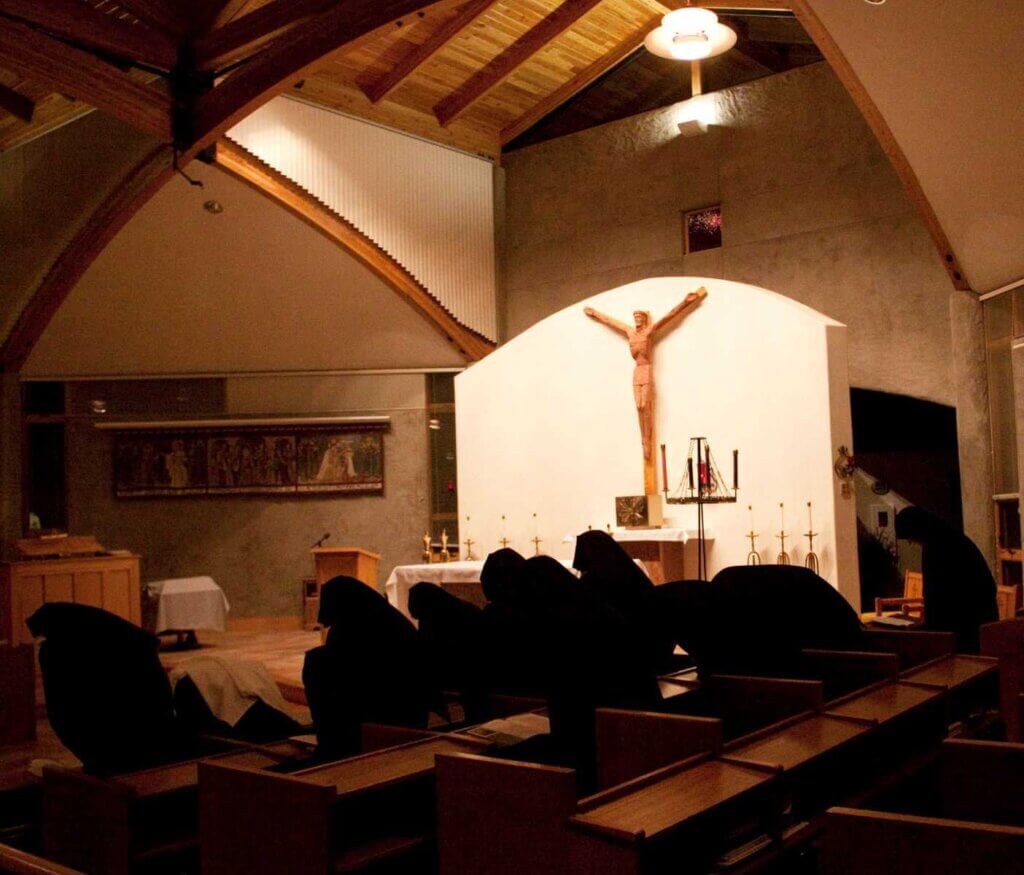 We know that St. Benedict says in the Rule that one of the signs of a vocation is if the person seeks God. That's such an important part of our lives—that we never stop seeking Him. In the Psalms it says, "Look to the Lord in his Strength, constantly seek His face" (Psalm 105:4). I think sometimes we have to remember that prayer isn't just when we're in the Chapel. Prayer is being in the presence of God. That's something we learn to carry throughout our day. We learn to be in His presence in the Chapel, and then we love it so much, we desire to become being in His presence. At the end of our lives, we are to become prayer. That is our goal: that prayer never leaves us. As Benedictines, we don't separate the Work of God (the prayer of the Divine Office) from the rest of our lives. We take it and we live it continually, wherever we go, whatever we do. We never stop being the prayer. And I would say that is the challenge of our day. To become prayer means that we never ever cease having God in our hearts, on our minds, and on our lips. But that's something you grow into. It takes a lifetime. I think that's the beauty of life, that you grow into being fully who you were created to be. Your life will be holy and beautiful if you allow God to be the center of it.
In the same Psalm we hear, "Glory in His Holy Name! Rejoice, O hearts, that seek the Lord!" (Psalm 105:3). There should be a spiritual joy about us. In spite of whatever is going on, the only things that are really important are those things that are Eternal. All the rest? It will vanish, and it won't mean anything. But everything that we do that has Eternity attached to it, we need to pay attention to.
One of the things we have to pay attention to is compassion. You learn compassion from being with others. That's why being in community is so important; you learn to love even those who don't love you. But what a gift! It teaches you truly to love. Don't count it amiss when you have trouble with others. Don't count it amiss when you have to work a little harder. Count it a gift. It will teach you to love with the love of God. Be sorry for those who never have that chance. It's so important to be tried. It is so important in the monastic life that we work hard to be better than we could ever be alone. I'm finding that more and more, as I get older, you become more compassionate because you've had to struggle through many things. You also have moments when you realize your mistakes and say, "Oh, I wish I hadn't done that!" These experiences teach us to have compassion on others who are in the same situation we were in. In these cases, how could you not care?
---